We are BASF's European sales organization for small and medium-sized customers focused on specialty chemicals. We provide 17,000 customers in 81 countries out of eleven warehouses: Our expertise – your success.
Customers from different industries have different needs and requirements. That's why at we look at our customers holistically. With years of industry expertise, we can provide each customer with a product package specifically tailored to the needs of its industry. From the coatings industry to the detergents and cleaning agents industry, customers from over 30 industries already rely on the know-how of BTC Europe experts.
More than 500 employees at 11 locations in Europe ensure that our customers receive perfect service. Each customer is served by a dedicated contact person on site. This contact speaks the customer's language, understands their cultural characteristics and can respond to their needs quickly and appropriately. Staff at our Headquarter in Monheim, Germany, site alone speak more than 20 languages.
Our product portfolio includes over 6,000 high-quality specialty chemicals from BASF and selected products from other manufacturers. Our products are incorporated into a wide variety of applications. The solution finder provides information on a selection of countless applications for which our products provide tailor-made solution solutions. If required, our technical experts can work together with our customers to discover the best product for the desired application.
We supply chemicals to around 17,000 customers. Last year alone, approximately 200,000 shipments left our warehouses. This amounts to around 500 deliveries per day. Around 23,000 trucks traveled all over Europe with our goods, covering a total of around 100 million km on the way to our customers.
For a sustainable Future
We want to contribute to a world that provides a viable future with enhanced quality of life for everyone. We do so by creating chemistry for our customers and by making the best use of available resources.
Join our Team
Committed and qualified employees are our key to success. An excellent qualification, diverse perspectives and experience as well as intercultural competence are important prerequisites for being successful in the global market.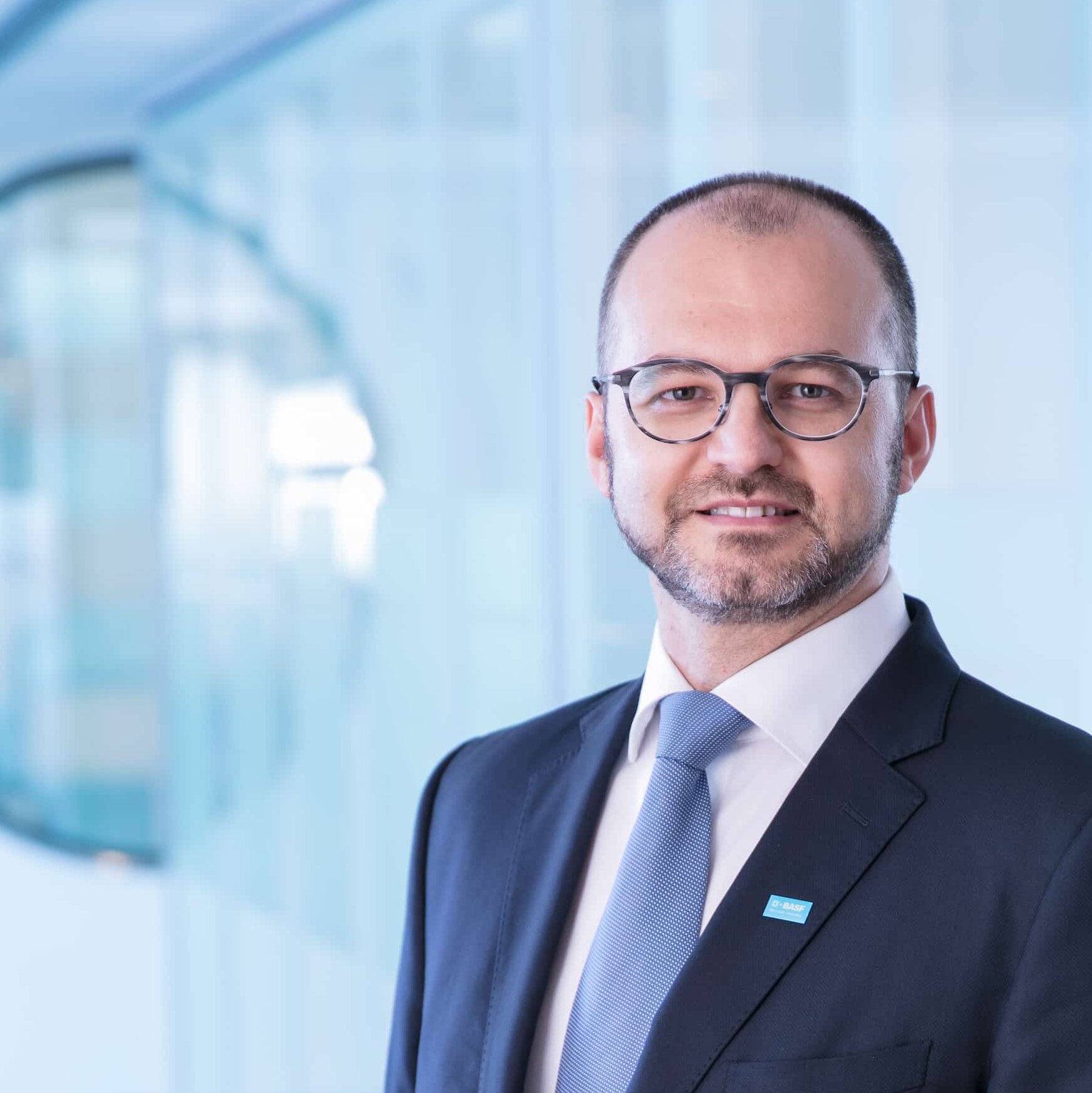 Welcome to BTC Europe. With our team of dedicated industry experts we are constantly striving to providing our customers the best products with the best service across all industries. I am proud that we can say: At BTC Europe we are putting the customer in the centre of all our activities. We do so with our unique "BTC Europe Spirit" and our corporate values: We are Passionate about our products, Agile when it comes to finding the best solutions, Customer Focused and Entrepreneurial, which means that we will always go the extra mile to satisfy our customer's needs. At BTC Europe we are setting the PACE.
Jose Corral Montilla
Managing Director of BTC Europe
Our expertise has a long history
What we offer
Our Expertise for your Success
1
Our Expertise
Over 30 industries
11 locations in Europe
17,000 customers
6000 inquiries about product safety per year
Access to BASF Research Verbund with over 10,000 scientists
2
Our Portfolio
Over 6000 products
Countless applications
3
Our Logistics
~600 deliveries per day leave our warehouses
Over 200,000 shipments per year
Shipping to over 80 countries
4
Our Team
More than 500 colleagues across Europe
Approx. 180 employees in Germany
Speaking more than 20 languages
Our Mission Statement
Quality Management
BTC Europe is the only pan-European distributor dedicated to speciality chemicals and registered according to the international standard ISO ISO 9001:2015 across Europe. We offer a genuine pan-European service to multi-national customers. Our sales force is focussed on industry sectors to ensure that we provide our customers the best advice and expertise. Our mission is quite simply 'To be the best speciality chemical distributor in Europe'. We strive for that by implementing the BASF strategy:
We help our customers to be more successful
form the best team in the industry
ensure sustainable development
earn a premium on the cost of capital
BTC Europe implements the vision, values and principles of BASF - We create chemistry. As member of the BASF Quality Mangement Verbund Europe BTC Europe GmbH is ISO 9001 registered.
The FAMI-QS certificate for BTC Europe GmbH, branch Burgbernheim, for the placing on the market of feed additives can be downloaded here.